Gambling Addiction
They say that too much of a good thing is bad for you and we have to agree with this age-old saying because life, in general, requires balance. This is why we believe that it is the duty of gaming companies to help prevent compulsive or excessive gaming. Online gambling games are a form of entertainment and should be there to be enjoyed. That's why we help you choose where to play online safely.
We go the extra mile to make sure that you can enjoy your gaming and play responsibly. We can't stress highly enough that you should only choose to play with licensed, responsible gaming companies. These generally have set policies in place regarding gambling limits for example, as well as tools to promote responsible gambling. Such tools will help you enjoy your gaming without indulging in too much of a good thing. If you ever feel that you might be over-indulging, there are tips, tricks and organisations that can help. Read on to find out more.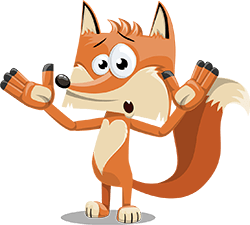 Responsible gaming and gambling addiction
On this page, we discuss responsible gaming and gambling addiction. As a player, you may not realize that there are many tools available to help you set your deposit goals, especially if you are new to the world of online gaming. If these tools are appropriately utilized from the very beginning, they may help prevent gambling addiction. After reading this guide, we hope you will have the knowledge to be able to adjust your deposit amounts as well as the time you spend playing your favorite games.
You will also know how to track your gaming activities including the total sum of your winnings, losses, deposits and wagers. This will give you a clear idea of whether you are playing safe or if you need to take a break. We discuss self-exclusion and give you advice on how to obtain help if you think that you are addicted to gambling. The prevention of illegal under-age gambling is also important to us. So if you want tips to prevent your children from accessing gambling sites, read on.
Gambling Addiction Prevention – Set Maximum Deposit Limits
Most responsible online casinos provide a range of tools designed for both player and casino protection. These tools can help you control both your spending and your time spent playing online. We feel it is important to set these limits when you open your account because this will help prevent problem gambling from the get-go. The money you spend at an online casino should come from your spending or entertainment allowance, so work out a budget and stick to it at all times.
Casinos usually offer you the opportunity to set daily (24 hours), weekly (7 days) or monthly (28 days) limits so that you can control the maximum amount that you can deposit/spend in your selected time period. Once you have reached your maximum deposit limit, you will not be able to make any further deposits until that time limit has expired. It makes sense to set these limits from the start, whether you are a novice or an experienced player. Should you want to change your limits at a later stage, when you are confident that you are playing responsibly, you can increase or remove them at any time.
Take note, though, that any changes will usually take effect after a period of 24-hours has passed. You will generally also need to confirm your changes by clicking on a confirmation link. This "cooling off period" gives you enough time to make sure that your new limit is right for you, and also prevents you from potentially spending impulsively. It's also easy to decrease your limit. Using this tool gives you full control over the amount of money that you can wager at your chosen casino. This tool is incredibly simple to use and has been proven to be very effective in preventing problem gambling. So, be responsible and use it!
Gambling Addiction Prevention – Set a Duration Limit
Now, if you are on a winning streak, have a fat bankroll and hundreds of bonus spins, you might not be too worried about the amount of money you are wagering or the amount of time that you are online and gaming. You might even believe that this won't interfere with your life because you've got everything under control. Think again. If you get carried away and play for hours on end, this can seriously interfere with your private life. We all know that certain someone who is always busy on social media whilst in conversation. Yes, it is rude but to be honest, online gaming is no different.
If you are constantly playing on your mobile device or desktop, then maybe it's time to step back and set a time limit. This is why responsible casinos allow you to add a duration limit to your account that will log you out automatically once you reach it.
Reality check
A nice feature often offered by online casinos is a reality check option, which provides you with an hourly check when you are logged into your account. It reminds you how long you've been playing, and keeps track of the total amount you have wagered and lost. What's more, this tool gives you the option to continue or quit your game time. It is a brilliant tool that prevents you from spending too much time playing your favorite games while reminding you of your total spend so far.
If at any time, you feel like you need to take a break from online gaming, you can usually temporarily block yourself. Once you've selected a time-out, your account will usually be suspended immediately, and you will not be able to log back in until your chosen time limit has expired. However, take note, every online casino has its own policies so make sure you understand them before you start playing.
Gambling Addiction Prevention – Self Exclusion
Because we take responsible gambling very seriously, we encourage all players to access their account history frequently. If you understand your spending pattern and the types of games that you spend most of your time on, you are able to reflect on your activities. You should be able to access a detailed history of any deposits and withdrawals that you have made at any given casino. What's more, you should be able to close your account at any time and for any reason by simply contacting the relevant online casino's support team.
Most of the time, the support team usually is able to re-open your account whenever you require if it was closed under a standard account closure. If after reviewing your account history you feel that you might be at risk of developing a gambling problem or even if you feel that you are showing signs of possible gambling addiction, we advise that you opt for self-exclusion.
Gambling Addiction Prevention – Opt to exclude yourself
Most reputable online casinos offer a self-exclusion option, which is ideal if you feel that your gambling is getting out of control and you want to stop for a while. Once you have activated this, the online casino will usually prevent you from using your account for a period of time that is predetermined by you. They should also assist you further by taking reasonable steps to prevent you from opening any additional accounts and give you advice and information on organisations that help individuals with gambling addictions.
Once your requested time period for self-exclusion has lapsed, and you are confident that your gaming experience will be safe and responsible, your account can usually be reopened on your request. If you would like to re-open your account before your exclusion time has elapsed, it will generally be considered after an internal review, and if your request is successful, your account will be re-opened after a cooling-off period.
Gambling Addiction Prevention – Indefinite Self Exclusion
Responsible online casinos understand that gambling addiction is an incredibly serious matter and know that it is their duty to make sure their players stick to responsible gaming guidelines. Therefore they generally give you the opportunity to self-exclude indefinitely. Entering the indefinite self-exclusion program is a joint commitment from both parties – the online casino and you. You should refrain from attempting to open any new accounts as the onus will be on you to complete your recovery process. You will usually be required to confirm (via email) that you understand the process of indefinite self-exclusion and once this is submitted, your account will be suspended.
If you have any questions at any time, you should contact the support team as they should be able to help you every step of the way. If you don't complete the process, your account will usually remain active, so make sure you receive and act on the indefinite self-exclusion confirmation email.
Get help from the support team
Take note, however, that if you are unable to complete the indefinite self-exclusion process yourself and need assistance from the support team, you should contact them via the live chat options for immediate assistance, rather than email. The support team should be able to activate indefinite self-exclusion on your behalf and should notify you once the process is complete. They should then make a reasonable effort to ensure that no gambling related marketing material is sent to you.
However, be aware that they cannot be held responsible for any third party (such as affiliate marketing companies) marketing you might receive as they have no control over this. You also need to remember that they can not be held liable for any other funds deposited and wagered by you if you continue to gamble and circumvent your agreement by opening and using new accounts while you are under the self-exclusion program.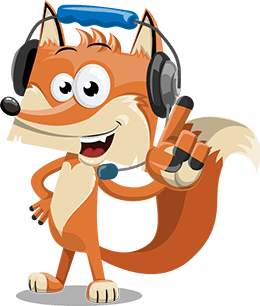 Advice to Avoid Gambling Addiction
Whilst most players gamble responsibly, for some players it can become an addiction. It is important to stay focused at all times, especially if you are recovering from a dependency. It is crucial to always establish your maximum deposit, wagering and loss limits before you start playing. Make use of the tools provided by the casino when you open your account. It is also important to decide on the maximum number of hours you can afford to play every day, week or month, and to take breaks in between gaming sessions. Tracking your gambling activity is crucial, and easily achieved by accessing your online account history.
This will give you a clear indication of how much money you spend gaming online. If gambling interferes with your daily responsibilities, it is advisable to take a time-out. This will give you time to reflect on your activities because gaming should be fun and entertaining and shouldn't have a negative impact on your life. Never gamble when you have had too much to drink, or if your judgement is in any way impaired. If you have previously had gambling problems, and are in recovery, it's best to stay away. Last, but not least, never try to chase your losses.
Recognize a Problem
If you think that you might have a gambling problem, you should seek assistance straight away. There are many organisations and helplines available to help you help yourself. But you must be prepared to commit to a pathway for recovery. If you are concerned about yourself, or someone you know, and you are not quite sure what signs you should look out for, read our brief list of self-assessment questions below. This is by no means a comprehensive list, but answering yes to any of these questions should sound alarmed bells. If you can recognize these warning signs, it will make it easier for you to decide what action to take.
* Do you gamble more than you can afford to lose?
* Do you use so much money for gambling it causes your financial problems?
* Have you ever borrowed money, or sold possessions, to carry on gambling?
* Do you try to win back your losses?
* Do you find that you need to gamble larger amounts to get the same buzz?
* Do you wonder if you have a problem with gambling?
* Does your gambling make you feel anxious, stressed or ill?
* Have other people criticized your gambling or said you had a gambling problem (even if you think it isn't true)?
* Do you feel guilty about the way you gamble?
When people over-indulge in gambling, they often lose interest in their families and friends or suddenly stop other activities and hobbies. This is another warning sign that gambling may have become a problem. The good news is that if you, or a loved one, does develop a gambling problem, it is not the end of the world. As we have already mentioned, there are many different organisations that can help and support you. If this does apply to you, then we strongly recommend that you make contact with these organisations and seek advice.
Where to Get Help
There are a number of professional organisations that will give you guidance if you feel that you can not control your gambling behaviour. Gamblingtherapy.org offers online support 24/7 to problem gamblers from around the world via a forum. Here you can ask questions, get advice, or chat about your recovery journey. There is also a live support chat line and email facility, but neither is available 24/7. The site is available in 30 languages.
Most programs and forums are free of charge and many were established by gambling addicts. Gamblers Anonymous is another platform where people can receive support and share their experiences. Most recovery programs offer face-to-face support groups which give you the opportunity to talk about your problems while receiving support from others that are experiencing the same problems that you are facing. These groups can also help families to understand the road to recovery so that they are able to assist their loved ones.
Protection of Minors
These days most children have their own smartphone or at least access to one. It is against the law, and also against all responsible online casinos' policies, for anyone under the age of 18 to engage in any form of gambling activity. Online casinos take this matter very seriously, and because of this, they usually encourage parents to take serious measures to contribute to the protection of their children from gambling. Casinos generally try to avoid attracting minors and have tools in place to discourage underage online gambling.
However, we realize that the internet is widely and readily accessible these days, but we do encourage parents to help in the prevention of underage gambling. An easy place to start is not allowing your child access to any device where a casino site is easily accessible! There are also software options that can block and filter specific sites. These include NetNanny, Gamlock, and Betfilter, and we highly recommend utilizing these tools to protect your children from underage gambling.
Why Responsible Gaming is Important
Responsible gaming is a broad concept, consisting of many different policies and requirements. Essentially stakeholders must make sure that they respect the standards required to offer a safe and secure environment for all players. For this reason, it is the responsibility of all parties to be aware of the possible negative consequences that might occur while gambling online. We've discussed gambling addiction in depth, but online casinos need to also comply with regulations such as the protection of your personal data and the safekeeping of your money.
Additional Safety Measures
There have always been, and probably always will be, online criminal activities. Online criminals accomplish their goals of obtaining financial and personal data by deploying malicious software that targets vulnerable sites. To avoid this possibility, online casinos have policies, procedures and software programs to stop the tendencies of money laundering as well as hacking. Both the operators and software developers should work hand in hand to make sure that players are protected from any possible criminal activity at all times.
It is understandable that all players want the peace of mind that their personal information is protected at all times and because of this online casinos should make sure information privacy is highly respected and that it is in line with all regulatory requirements. Their policies should control all access to your private details and make sure that information such as your name, phone number, address or even your age is safe and secure at all times. They should also offer the most secure payment solutions so that you can withdraw, deposit or transfer your funds in a safe manner.
Choose a Responsible Casino
Online casinos have to undergo strenuous tests and need to create and comply with strict policies to enter the gaming market. Your online casino of choice should only work with reputable and respected software developers because your safety should be as important to them as it is to you. You should enjoy their service as a past time in a secure and responsible environment and should assure you that all technical processes and payments develop in a secure fashion.
They generally understand that they are directly responsible for their activities and that they must ensure responsible gambling principles at all times. Because of this, their software products should be embedded in a management system that ensures a fair and safe gaming experience for all players. Even though the platforms providers are not in contact with you as the player directly, it is also their obligation to offer operators all the necessary tools and means to control gambling addiction and the safety of your financial and personal information.
Gambling Addiction – Bottom Line
Any pastime should be fun and entertaining and online gaming is no different. Yes, you might stand a chance to win some extra money to spend on that long-awaited holiday, and the excitement of this possibility can sometimes get the better of some players. The truth is that there are many safety tools offered to you that will prevent you from going from a happy gamer to a gambling addict. If you make use of these tools, it will help you control and enjoy your gaming experience forever.
Spinsify.com Responsible Gaming Guide